Free Production Management Software 
MEsuite Basics is a collection of production management software included in every MEsuite project. Plan your production, create call sheets, organize your contacts and documents with MEsuite Basics.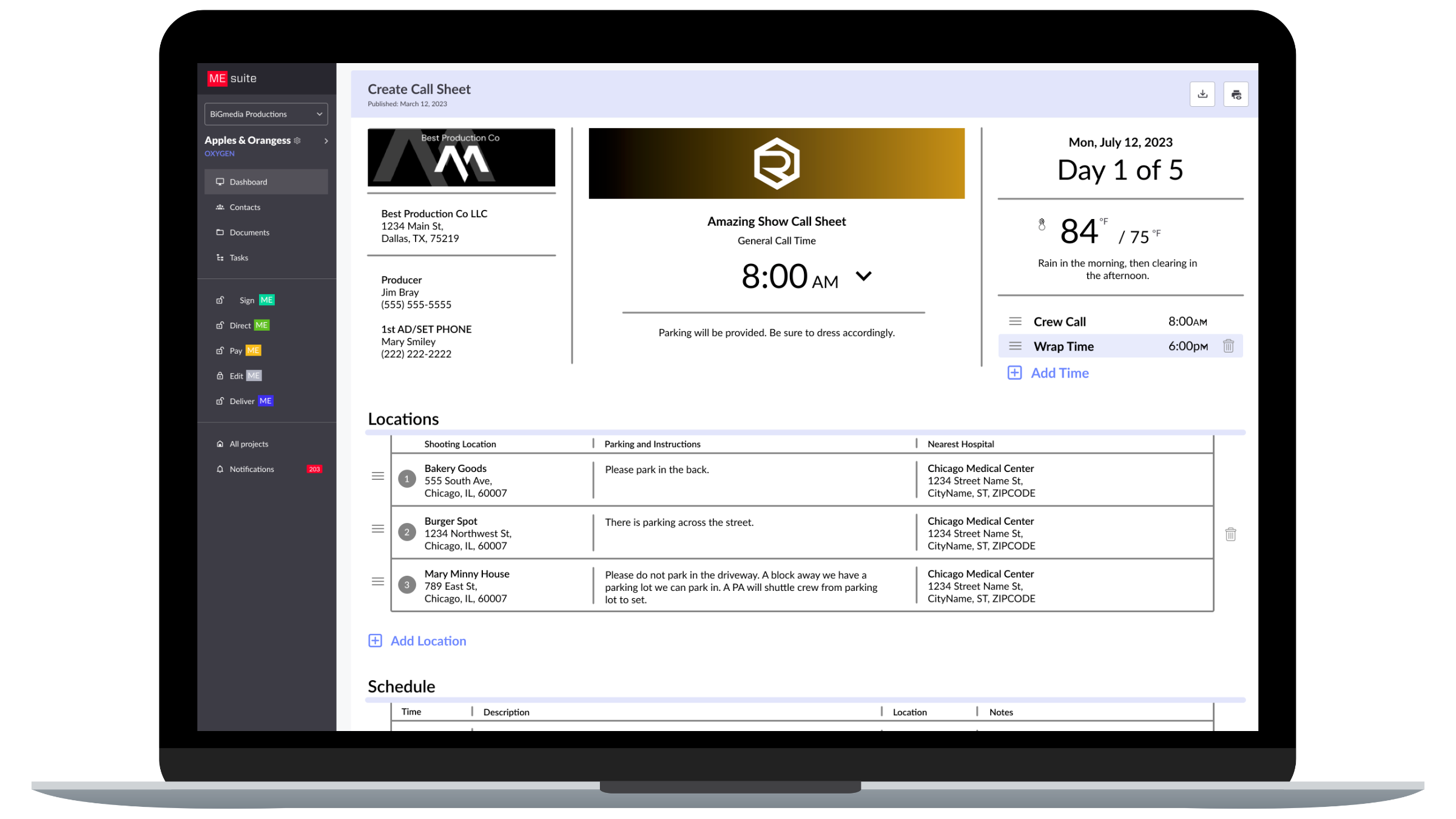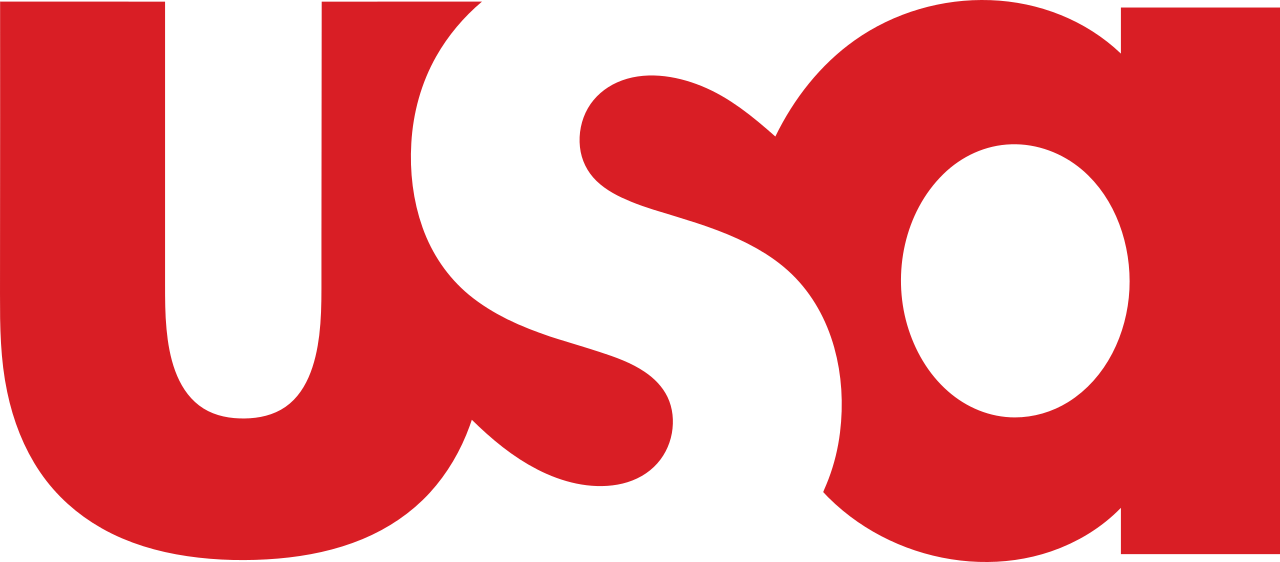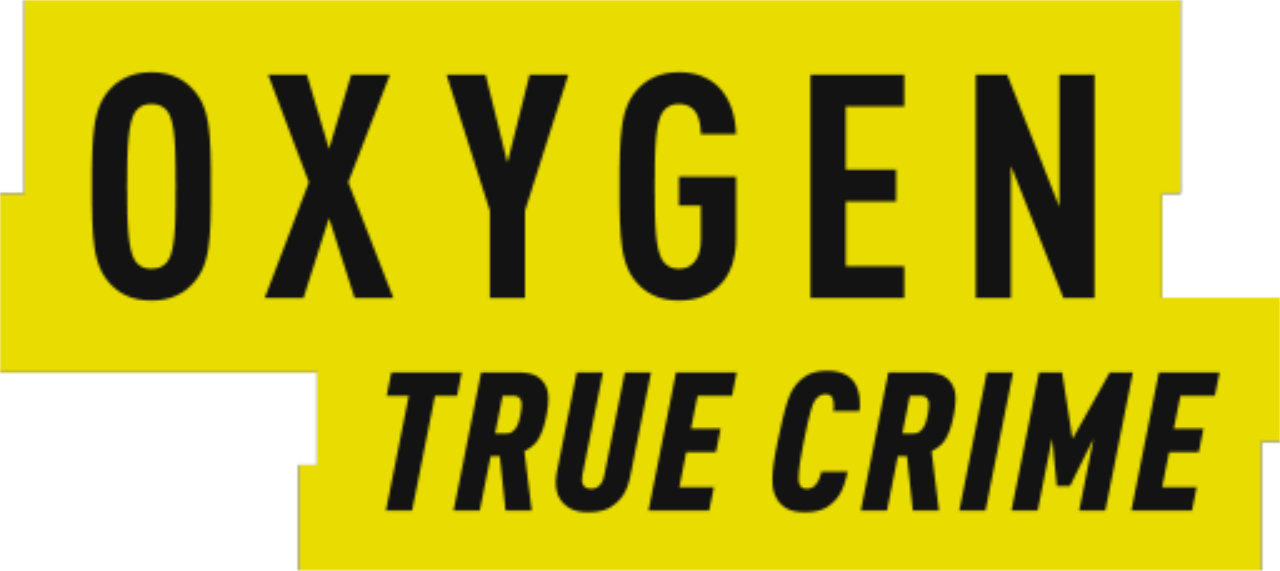 Highlights
With MEsuite Basics, you get a suite of powerful features 100% free, and can scale as needed.
Schedule Builder
Start planning your production with MEsuite Basics' dynamic schedule builder. Whether you're planning a TV show, short form video, or a podcast, the schedule builder allows you to create schedules with ease. Throughout production and post production, schedules rarely stay the same. Thanks to the dynamic schedule builder, when you make a change, the entire schedule slides in unison. When you're ready to share with the team, simply publish and every team member can access via the browser or MEsuite mobile app.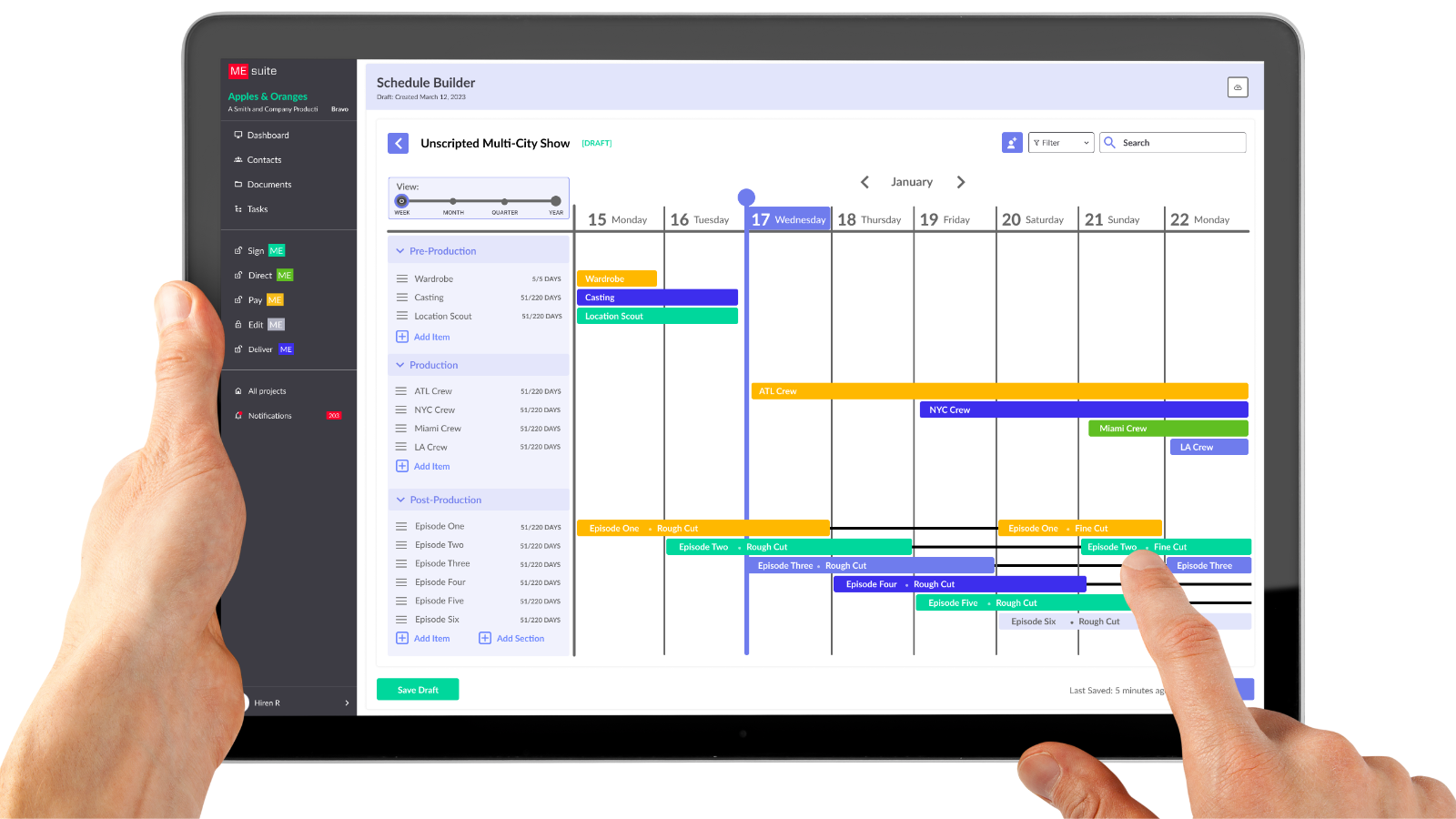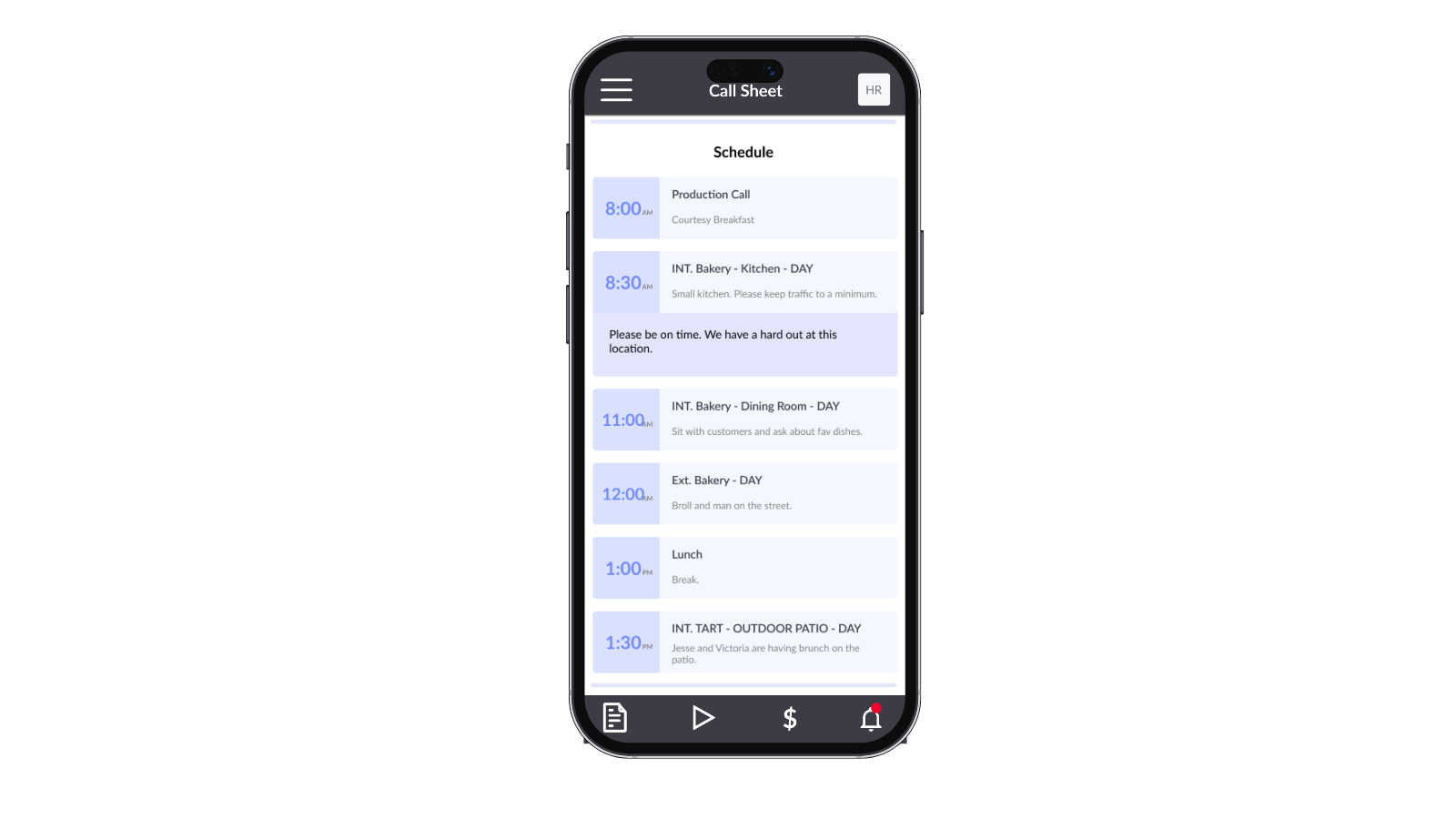 Custom Call Sheet
Creating call sheets shouldn't be so time consuming and difficult. MEsuite Basics' Custom Call Sheet enables you to quickly build call sheets and share them with team members. Due to MEsuite's fully integrated system, you can quickly add crew, client and vendors via MEsuite Basics' Contacts Manager. When the call sheet is finished, and with one press of a button, you can send the digital call sheet to all team members. Each team member can access the call sheet via the MEsuite mobile app.
Document Manager
Every MEsuite project comes with a document manager ensuring that every pertinent document is stored in one place. Instead of team members digging through emails searching for attachments,  or having files stuck locally on their computer, leverage MEsuite Basics' cloud based document manager so that every team member can quickly find the file they need.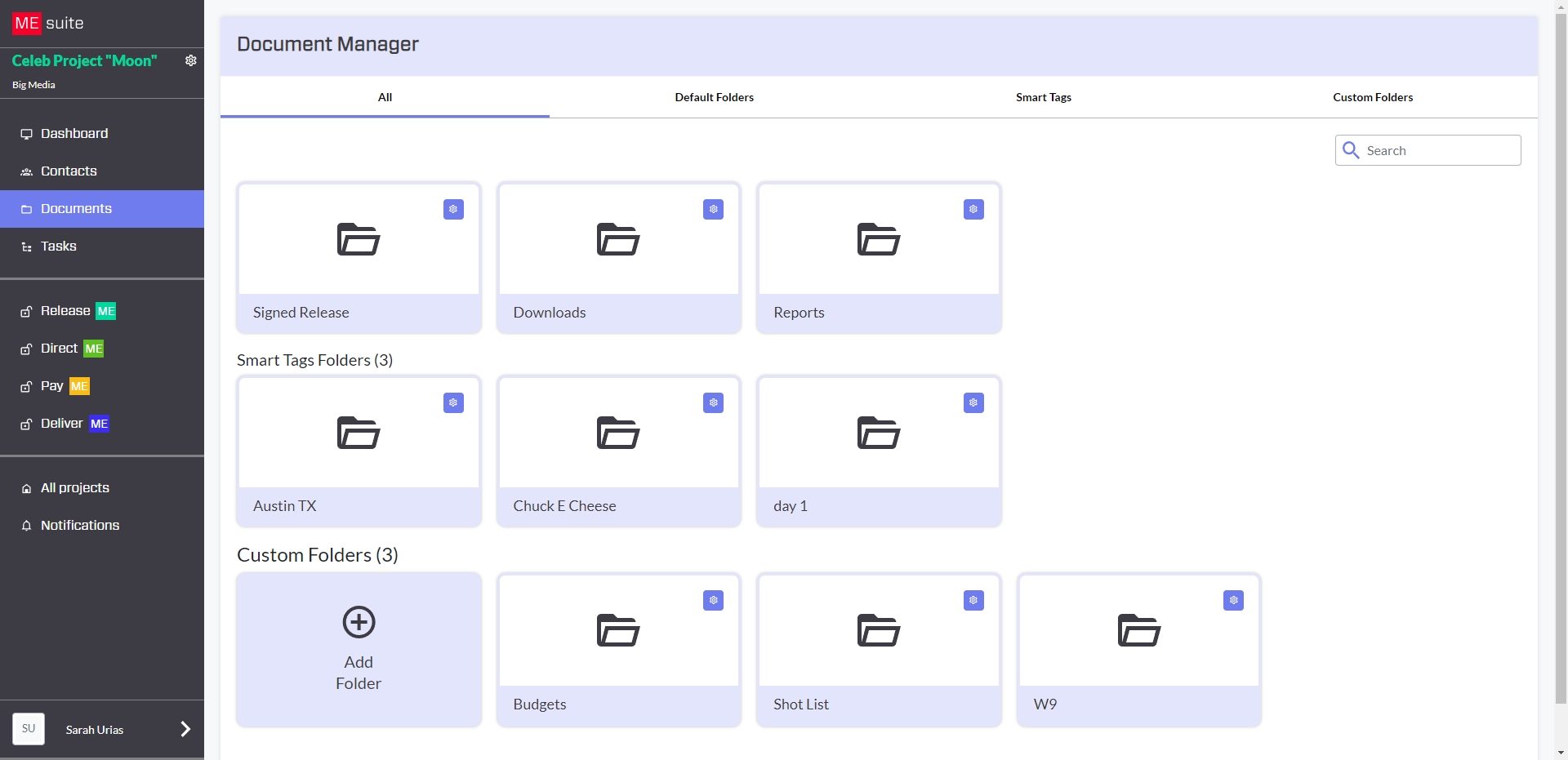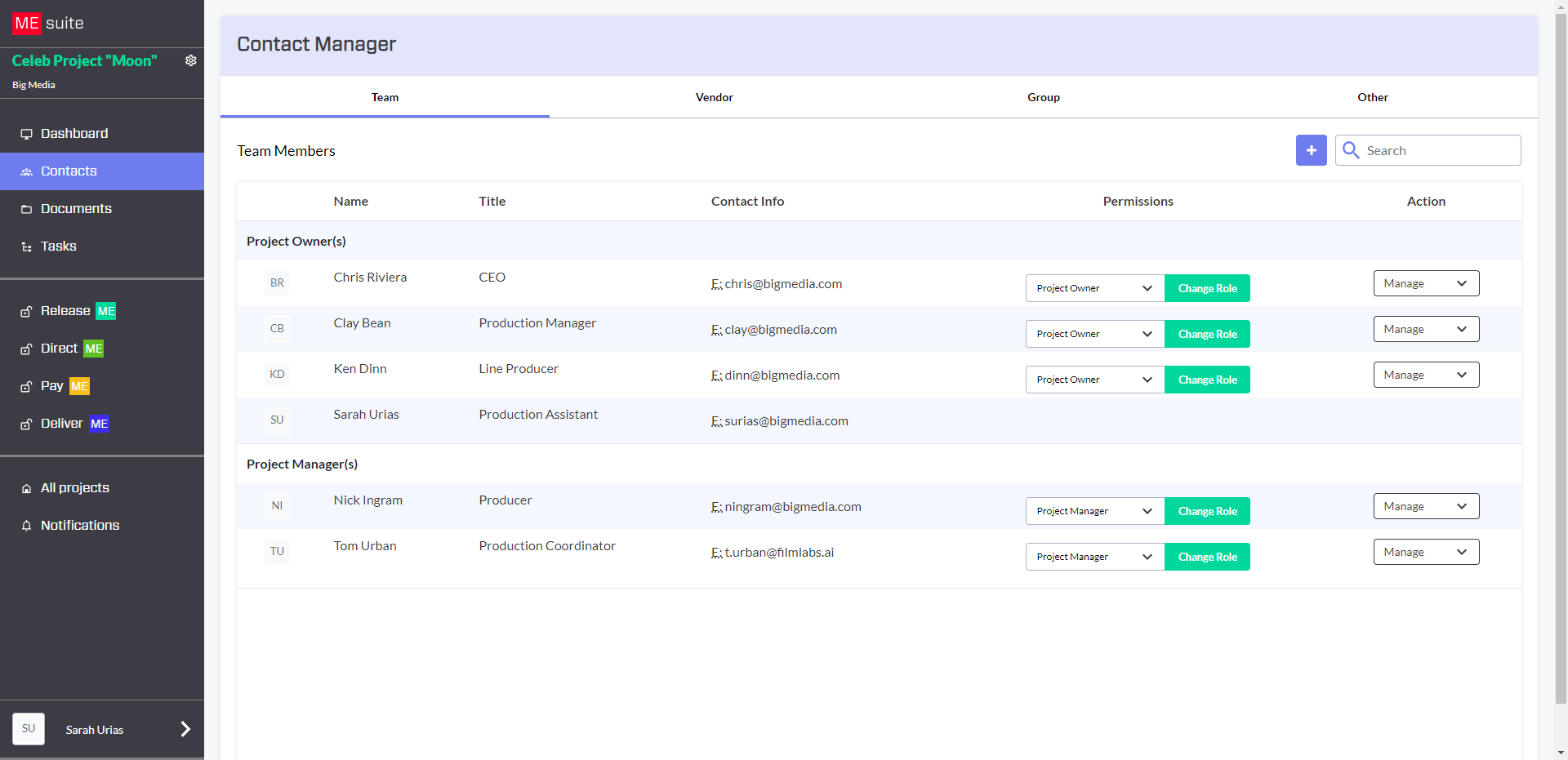 Contact Manager
One of the most challenging aspects of production is quickly finding crew numbers and vendor contacts. Thanks to MEsuite Basics' Contact Manager, you can store every contact from all previous productions and organize by contact type. The contact manager is shared by all team members, enabling everyone on the team to add new contacts and quickly search for stored contacts. 
 Start managing your content projects with MEsuite Basics now.