ReleaseME is now SignME!
A fast, scalable and comprehensive contract management solution for video, audio and photo projects.

Read the blog

.
SignME is the media industry's first all in one contract management system that enables a simple and powerful way for content teams and creators to create, deploy and manage any type of contract the project needs. From releases to deal memos to client contracts, SignME has you covered.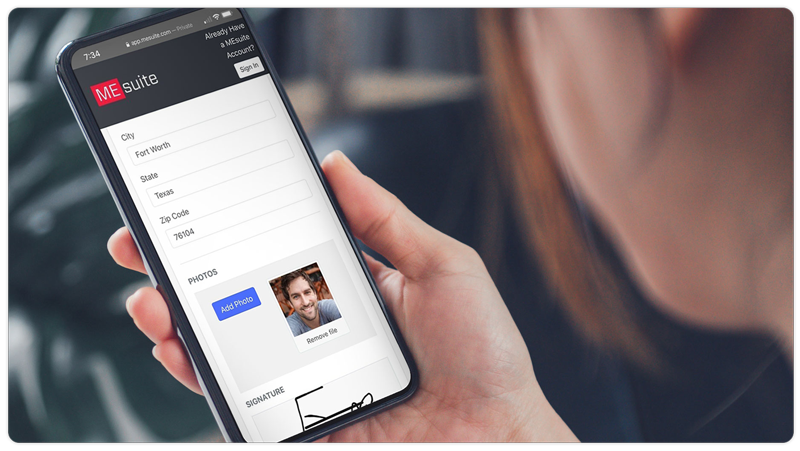 Highlights
Easily create custom contracts and release forms.
SignME's drag and drop contract builder enables anyone to create custom contracts and digital release forms in minutes. Whether you need a deal memo, client contract, appearance release, location release, material release, or any other kind of contract, SignME allows you to build any type of contract quickly and easily. No matter how complex the contract or release form is, or what language it needs to be in, SignME offers endless customizability to fit your project's needs.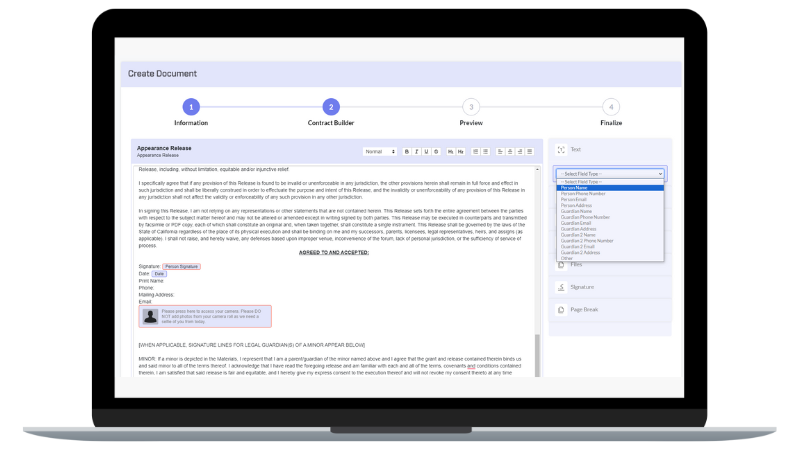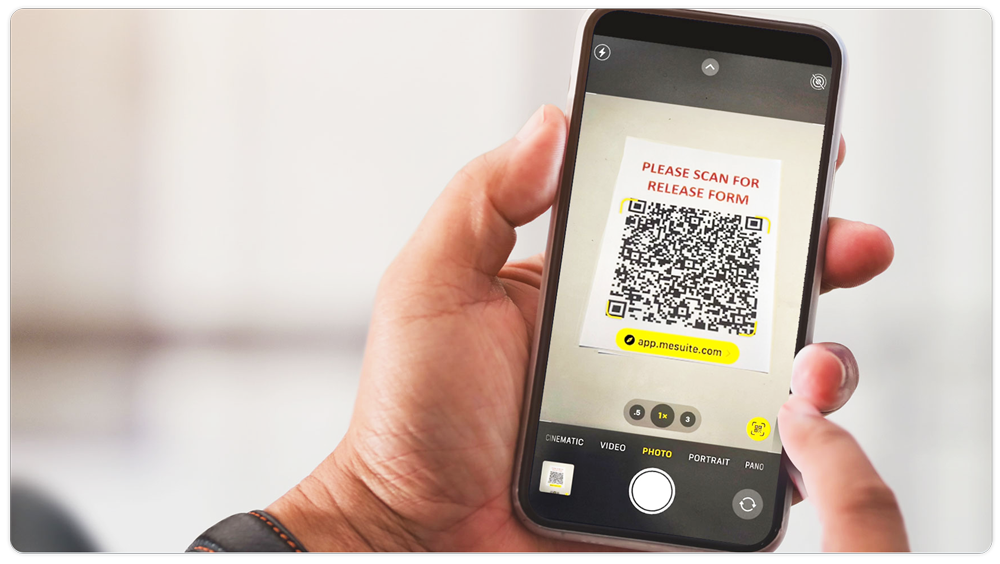 Instantly release hundreds of people at the same time.
SignME's release feature enables teams to deploy release forms via QR codes. Avoid using paper and production delays by leveraging SignME's digital release form QR code generator. Never again wait for individuals to grab a pen, sign a paper release, and take a photo one at a time. Deploying a digital release form is as simple as downloading the QR code from SignME and posting it wherever you need releases signed. Need to pre-release people? Thanks to SignME, you can send the digital release form via email.
Dynamically organizes signed contracts for you.
SignME imports and organizes signed contracts in real time, making it quick and easy to find the signed contract you're looking for. With SignME, you can also tag signed contracts with additional metadata, such as shoot location or scene number, instantly creating subfolders and keeping you and your team hyper-organized. When the video project is over, SignME allows you to download all signed contracts with one click of a button. You can even download a spreadsheet containing a log with all of the signed contracts contained within a project.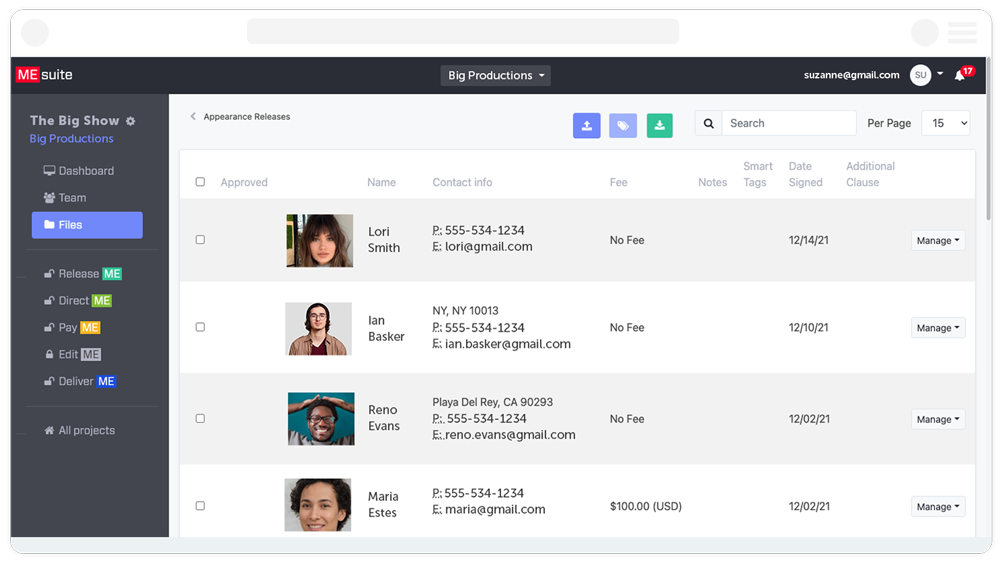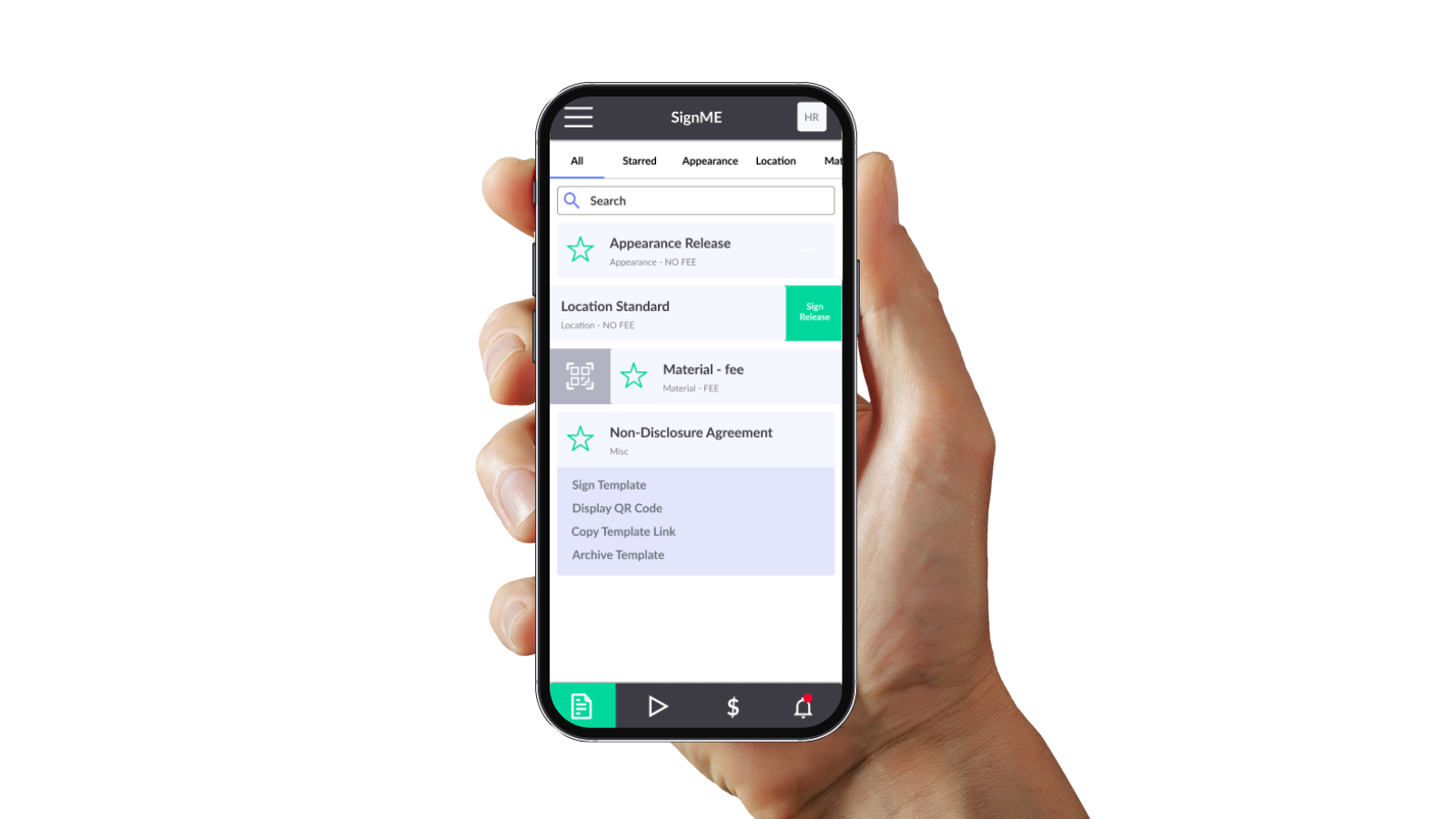 Get contracts and releases signed when OFFLINE.
SignME allows for you users to get contracts and releases signed even when there isn't internet service. Simply download the MEsuite mobile app and before going offline, sync the application to retrieve your most recent contracts and release forms. Then, when you go offline, simply open the app and have people sign the contract like normal. After signing, the data will be stored on the mobile app. Once you are back in service, simply open the app and every signed contract will sync with the cloud and update your project. It's that easy. The MEsuite mobile app is only available on iOS at this time.  
vs the Competition
| | | Paper | Docusign | Easy Release | Adobe Sign |
| --- | --- | --- | --- | --- | --- |
| Custom Contract Creator | | | | | |
| Instant Contract Organization | | | | | |
| QR Code Generator | | | | | |
| Dynamic Mass Releasing | | | | | |
| Photo Embedded to Releases | | | | | |
| Automated Smart Tag Labeling | | | | | |
| Post Production Integration | | | | | |
The  Network
SignME is proudly used by partners like…
"Imagine being able to instantly get a production release (appearance, location, trademark, model etc) signed from a any device such as a phone, tablet or PC quickly and easily with a photo. I shot 24 location public events in Sept/Oct and ended up with 350+ releases being signed for use in broadcast/streaming. At the end of our season shoots, i was able to download all my releases to my PC in PDF format. Each release as also easily searchable by name."
—Richard Perry
Head of Production, MadLab Entertainment

What is SignME?
SignME is a groundbreaking contract management system that allows for quick, easy, and seamless creation, deployment and signing of digital contracts for video, audio and photography projects.
What kind of contracts can I create in SignME?
You can create any type of contract. The most commonly created contracts by SignME users include: 
Deal Memos

Release forms, such as

Appearance, location, talent, material and model releases

Client Contracts

NDAs

Questionnaires

Inventory forms, such as

Check Out and Check In forms
Where are the contracts stored once they have been signed?
Signed contracts are stored in your account inside the document manager immediately after submission.
Inside the document manager, the signed contracts are automatically organized by contract type (appearance, location, miscellaneous, etc.) and by date signed.
What if I have paper contracts that were signed?
Inside the document manager you can import and merge signed contracts with their corresponding documents like photos.
Is there a way to countersign our documents?
You are able to countersign contracts using the document manager.
Is there a way to have a guardian sign for a minor?
Yes, are able to require a parent or guardian signature to any contract during the setup process in our Custom Contract Builder.
Are we able to have signers attach files (pictures, mp4, etc) to our contracts?
Yes, you are able to attach any file type the contract requires, including images, video, and audio files.
How do we get contracts signed digitally if there is no WiFi or cell service available?
By using the MEsuite App (iOS only) you can access and sign contracts directly on your device. Signed contracts are then stored on your device until you regain cell or wifi connectivity, upon which the data is synchronized with your cloud-based project.
Can we add fee-based contracts?
Yes, you can assign a fixed or dynamic fee to your contract.
Fixed fee will allow you to enter a set fixed amount for that template.
Dynamic fee will allow the signer to enter the agreed-upon rate during the signing process.
Can we separate different contracts into different projects?
Yes, our system is project-based, meaning that each project contains only the contract templates and signed contracts relevant to that project.