Remote video streaming for professional video projects.
Stream your next video project using purpose-built tools designed for the industry.
DirectME is built for professional video teams and creators who are frustrated with the poor experience they have when trying to stream using basic video conference software and are in need of a professional streaming solution that offers advanced features and plugs into their production and post production workflows.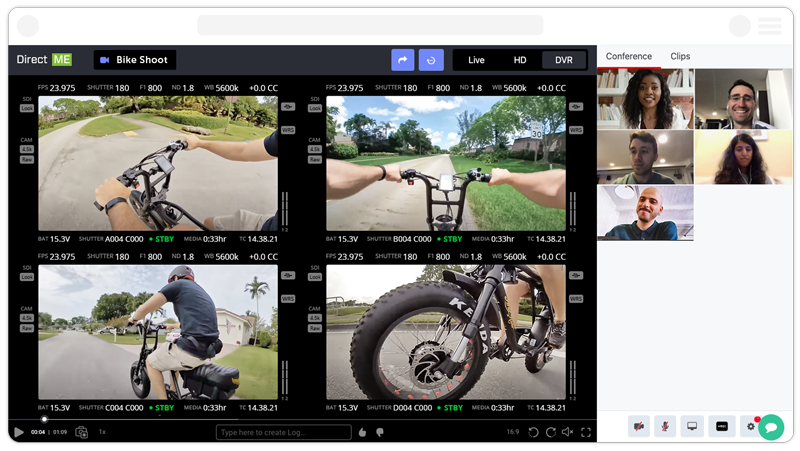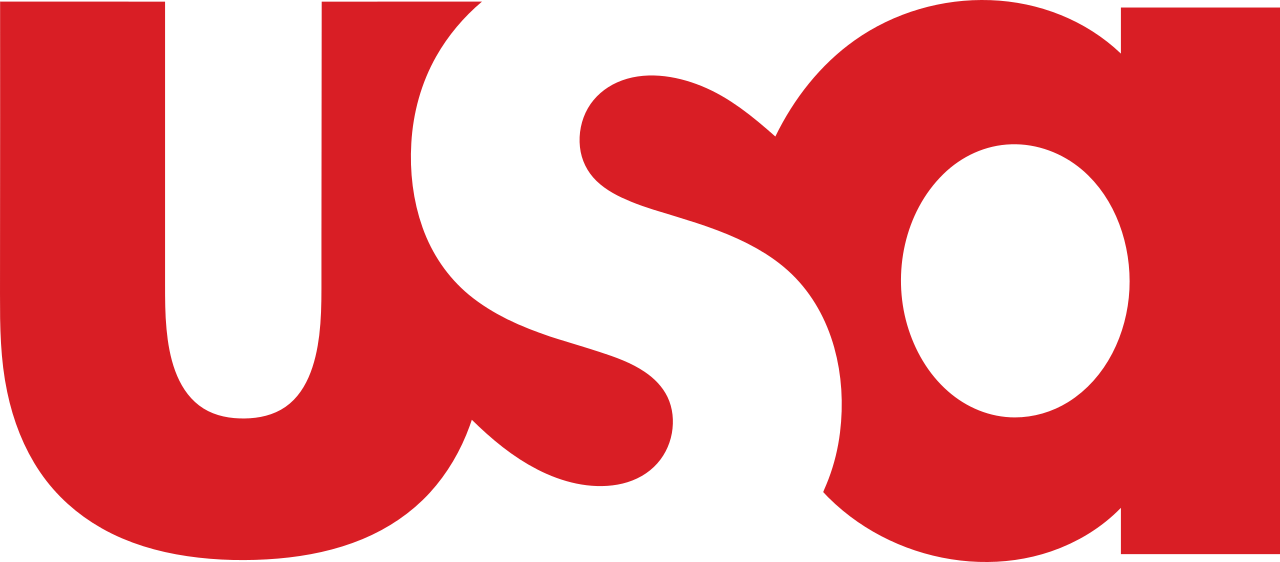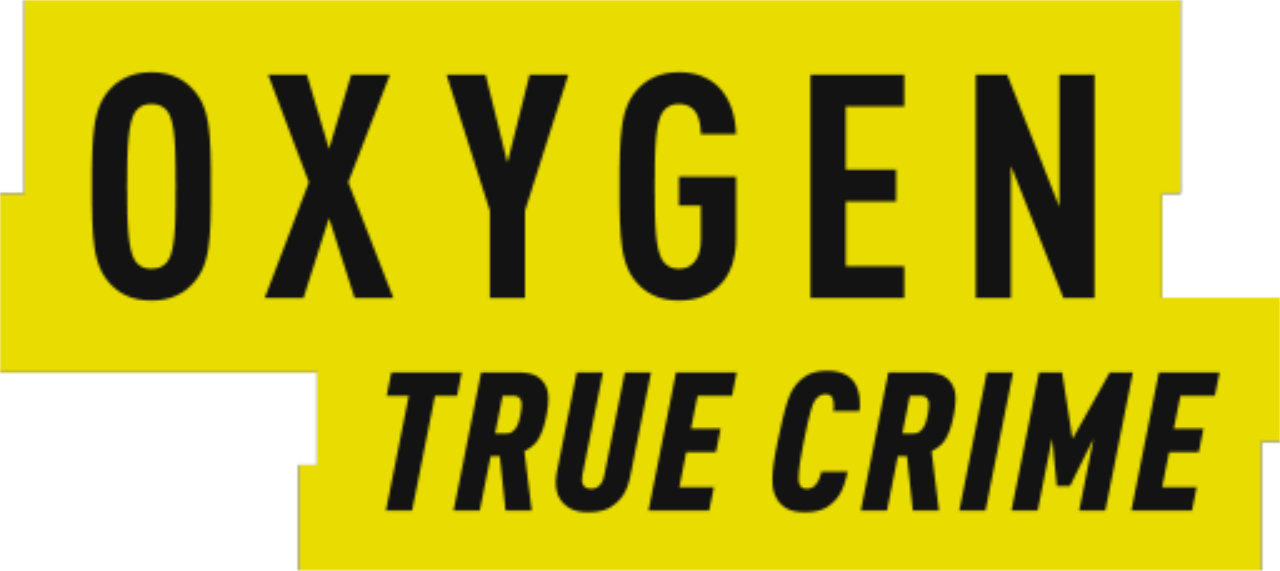 Highlights
Watch live footage from anywhere.
DirectME is a collaborative live streaming software for remote production that allows directors, producers, clients and other remote team members. View every camera angle, switch between camera angles and mark your favorite moments in real time and on any browser or device. Collaborate with your team via DirectME's built-in video chat and message system to ensure you get the perfect shot, without having to travel to challenging, expensive, or time-consuming onsite video shoots.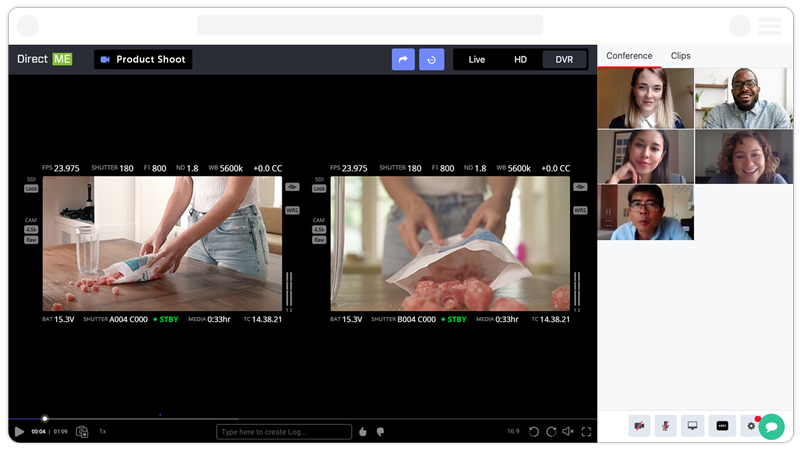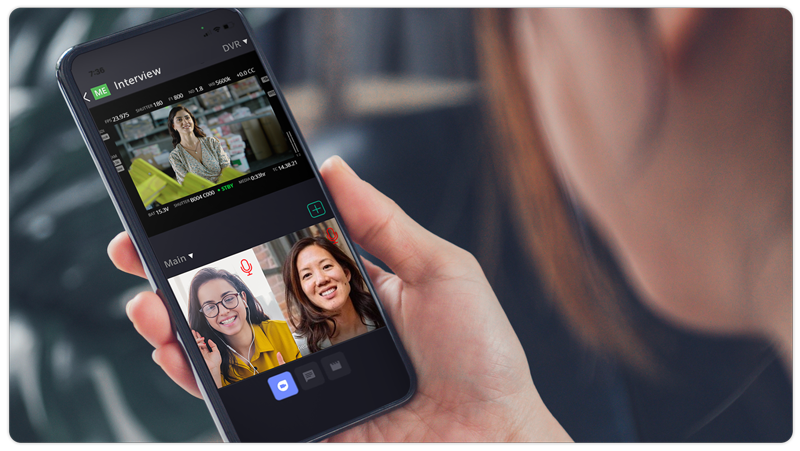 Stop delaying post production.

Get access to footage right after you're done filming, regardless of location. DirectME stores every stream in the cloud and allows teams to start working on post production immediately, when the footage and filming is fresh. Get a jump on post production by adding frame accurate notes, logging footage, and reviewing AI generated transcripts while the footage is still in transit. Leveraging artificial intelligence, DirectME can even transcribe and translate foreign languages. Not only that, each document downloaded from DirectME can seamlessly be imported into your edit system ensuring the post team has all they need to tell your story.
Reduce your production footprint.
Whether you're trying to save money on your video budget, or reduce your carbon footprint, DirectME has you covered. When streaming with DirectME, team members no longer have to hop on a flight or physically be on set to get their job done. Simply send out the private link and team members can join the encrypted stream using any of the standard browsers. During the live stream, team members can log footage with frame accuracy, take notes and offer creative feedback from their home office, significantly reducing travel expenses while offering environmental benefits. Thanks to DirectME, smaller budgets no longer mean loss of creative control or disconnects between production and post production.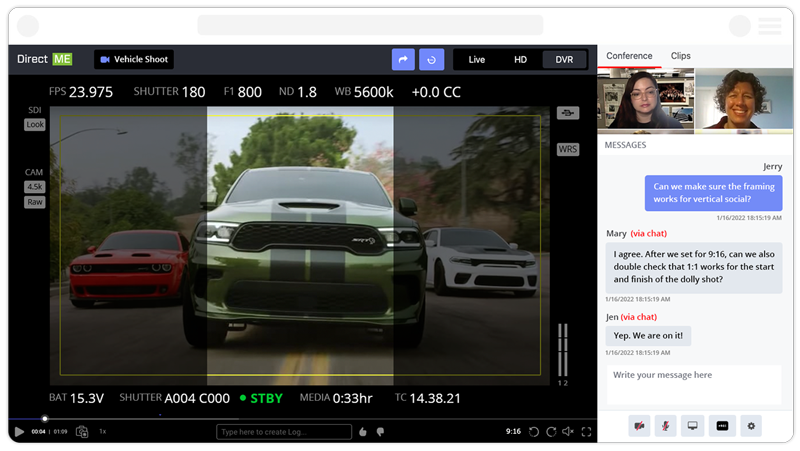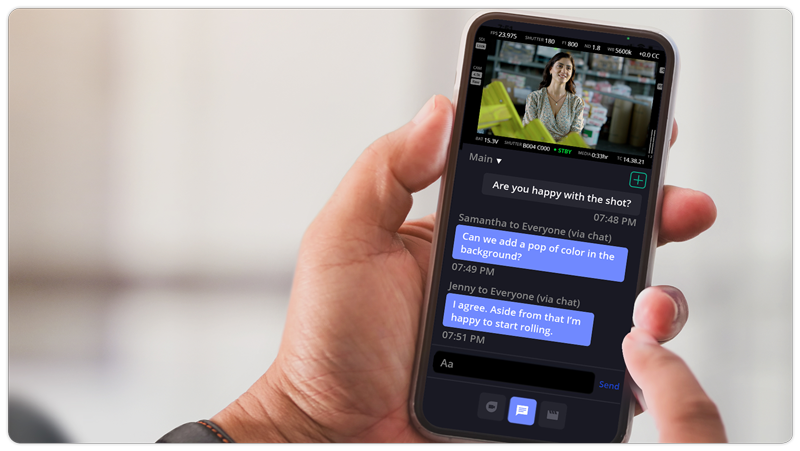 Skinny up video village by having it in your pocket.
Tired of spending tons of money renting monitors for video village? Frustrated with having too many crew members crowded together in a small space around too many video village monitors? DirectME on mobile allows invited team members the ability to watch every camera angle on any phone or tablet. Supporting up to 15 cameras, simply log into the passcode protected DirectME stream and you can take notes, log footage and even speak with crew members all from your phone.
Finally see what people are filming on the phones, in real time.
Nothing is more frustrating than not seeing what creators are filming on their phones, and then chasing them down to transfer the footage to you. DirectME is the only mobile phone video collaboration tool on the market. While filming, you can see exactly what the creator is capturing and even communicate with them to ensure you're getting the content you need. When the stream is over, the footage flows seamlessly from the device to your cloud account, meaning you never have to chase down footage again.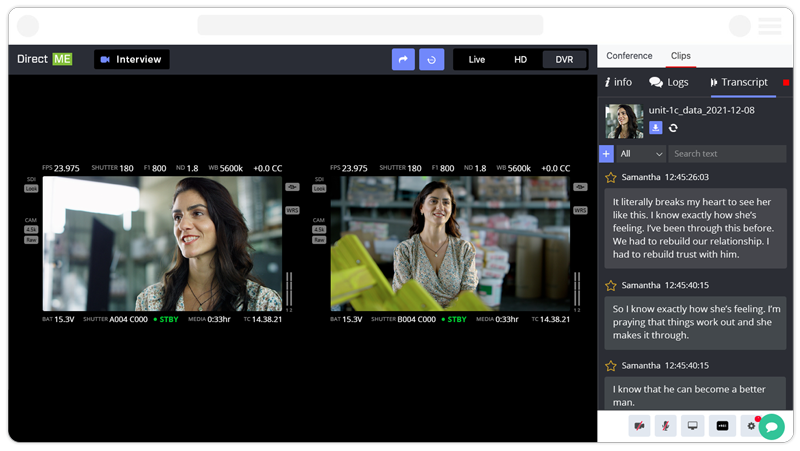 Overall, DirectME has been an incredible asset to our production workflow, and I can't imagine going back to the other options. It's worth giving it a try and auditioning it for your next project.
—Jon Michael Ryan
Executive Producer, Hey Retriever

Can I save costs by using DirectME?
– The MEsuite's primary mission is to create solutions for media professionals that save them time and money without sacrificing quality. DirectME allows teams to save money on travel costs (flights, hotels, per diem, etc) by offering features that enable individuals to collaborate from their home office. Additionally, features such as live logging facilitates work that used to be done on set, to be done remotely. Another way that teams have saved money is by leveraging DirectME on mobile, which turns phones and tablets into monitors and reduces the amount of video village equipment needed.
How is DirectME different (and better) than standard video conference systems?
– While standard video conference tools are built for video conferencing, DirectME is purposefully built for media production. DirectME focuses on delivering high quality, synchronized video and audio to remote participants. DirectME also offers features such as live logging, transcribing and remote camera switching, which is not possible with standard video conference systems. Similar to standard video conference systems, DirectME enables video, audio and chat messaging communication. The result is a more powerful solution that gives media professionals exactly what they need.
Can I generate Transcriptions and log Live Streams?
– DirectME uses AI to transcribe live streams with timecode accuracy and can be generated with a simple press of a button. Users can also log while the video is streaming, and even after the live stream has concluded, users can rewatch the recorded live stream and add additional comments. These timecode accurate logs, as well as the timecode accurate transcriptions, can be downloaded in a variety of formats, and seamlessly imported into your edit system.
Do I need to download software?
– No, you do not need to download software. The entire MEsuite, including DirectME, is browser based. This makes sharing and accessing live streams as easy as clicking on a URL link.
Can we remote direct?
– Yes, you can remote direct using DirectME. DirectME allows for live interviewing and directing via DirectME's ultra-low latency mode and the communication hub.
Can we have multiple cameras?
– DirectME supports up to 15 cameras. Leveraging AI, DirectME identifies how many cameras are streaming and lets you switch views between the various camera angles.
Is DirectME Timecode accurate?
– Yes, DirectME is timecode accurate. DirectME uses AI to match up transcriptions and logs to video metadata.
Can I communicate with my team in DirectME?
– DirectME offers easy to use communication functionality including video chat, audio chat, and chat messaging. Each individual user has access to turning on and off their microphone and camera. DirectME's communication hub also comes with private chat rooms enabling team members to have private one-on-one or group conversations.
Are my live streams saved after the live stream has concluded?
– Yes, your live streams are saved securely in your account and can be viewed, downloaded and deleted at any time.
Do I need Hardware?
– DirectME is a cloud based software solution that works in conjunction with standard streaming hardware. In order to stream, you'll need hardware that enables your video feed to be transmitted to DirectME. If you are looking for recommendations on streaming hardware based on your specific needs, reach out!