Automate Your Post-production Workflow
DeliverME saves busy post production and rights and clearance teams time and money by using artificial intelligence to reduce the frustration, time, and the cost it takes to generate deliverable documents and reports.
Save time on deliverables and reports, such as: 
Third Party Asset Tracker

Clearance Log

Music Cue Sheets

Graphics Tracker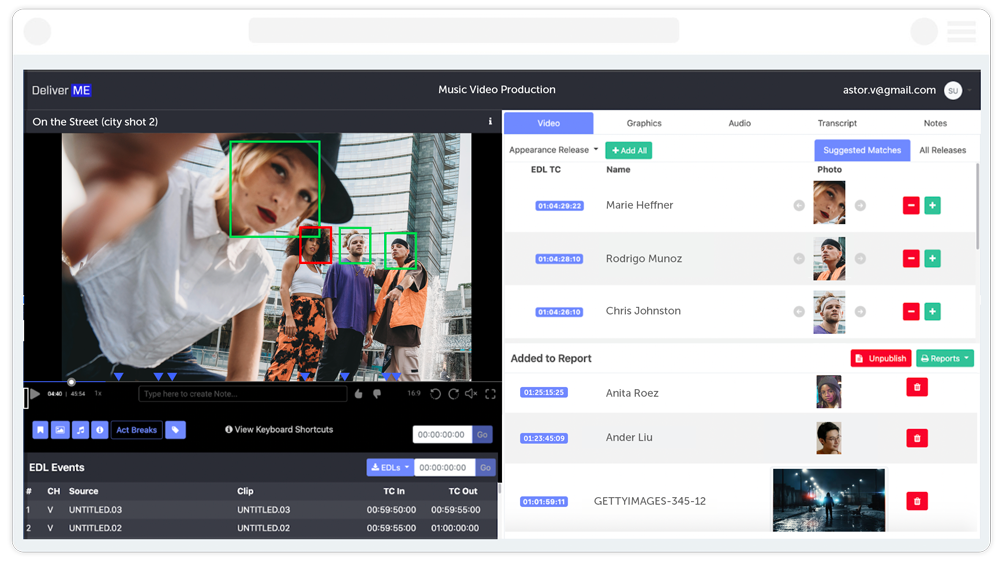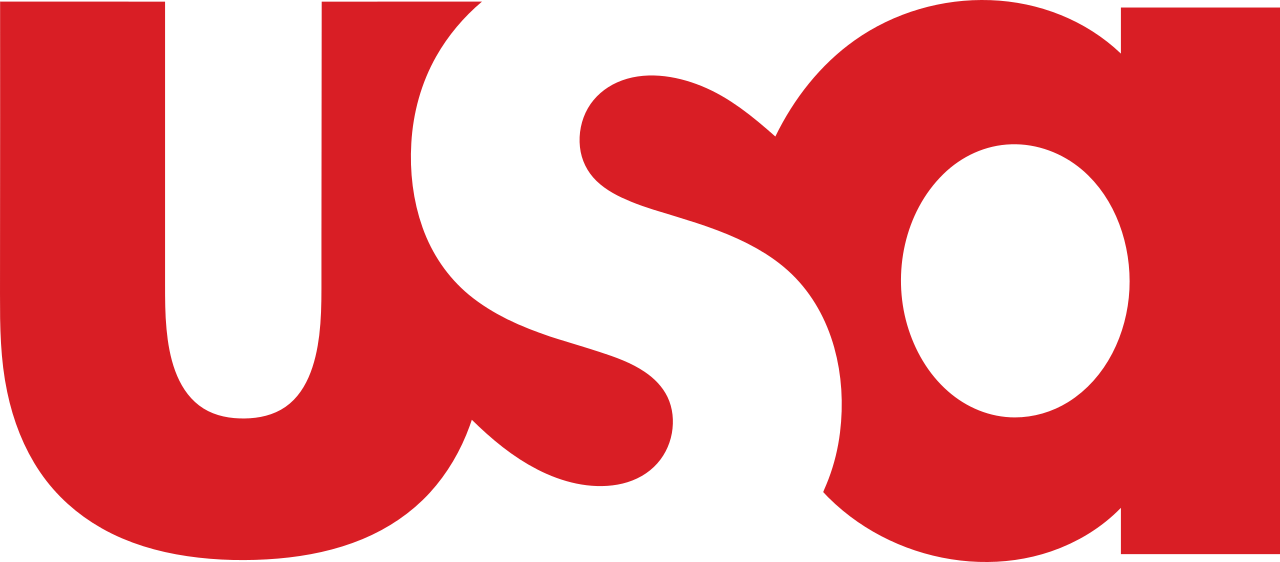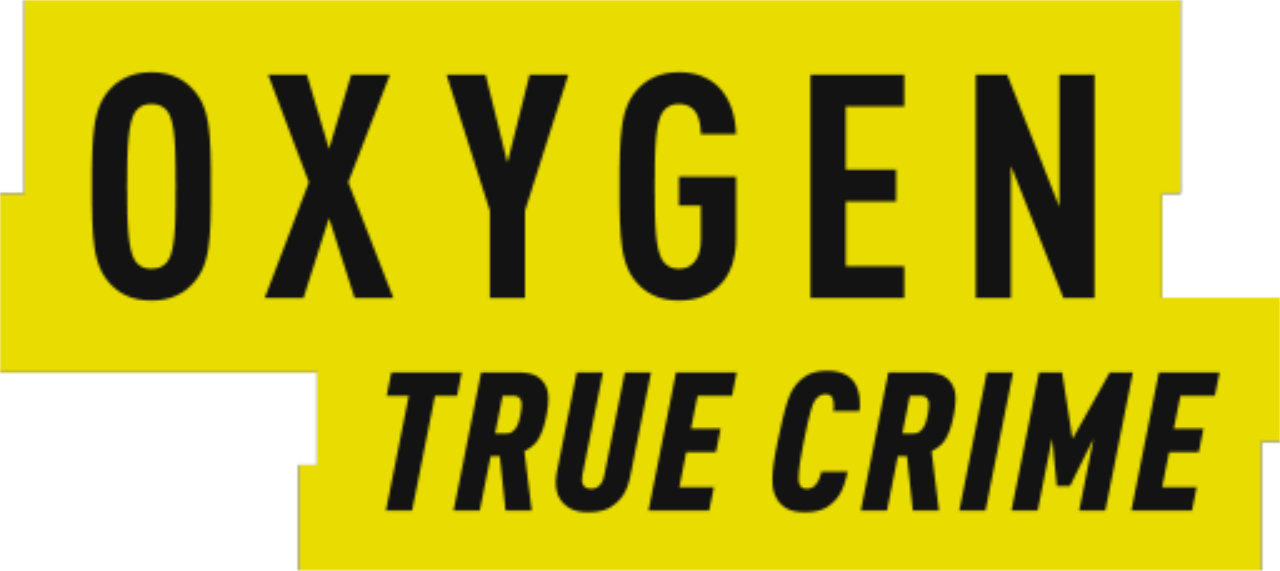 Highlights
AI-powered post production software does the work for you.
We know you're busy. DeliverME's artificial intelligence bot watches every video for you and returns what you need in the specific format required by the network or client for post production. Thanks to DeliverME, you no longer have to spend days watching videos and painstakingly trying to match up release contracts with all the people, places and things that appear in the video. Simply upload the video and the software combs through the episode, frame by frame, bringing you the list of matches for approval. It's post production software made easy.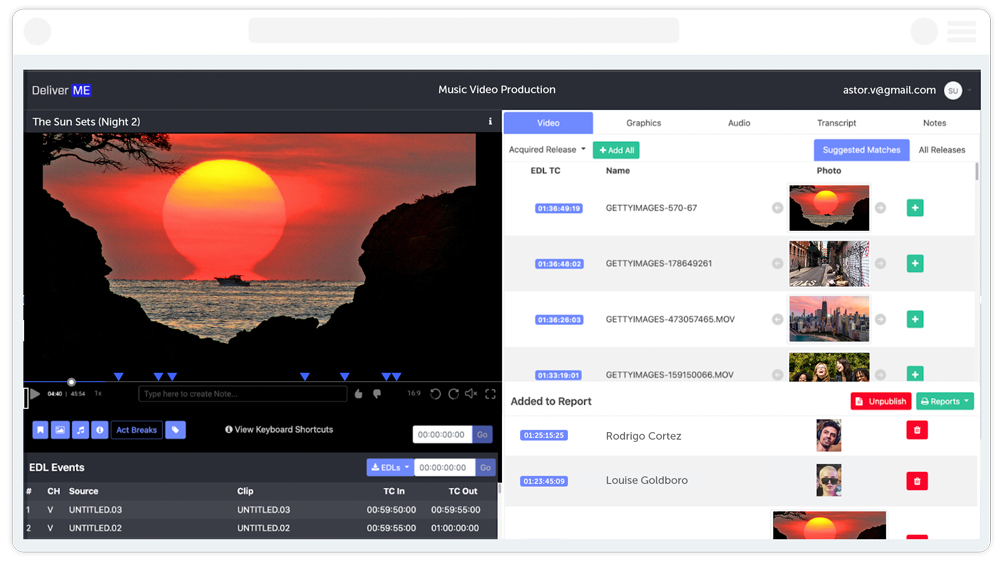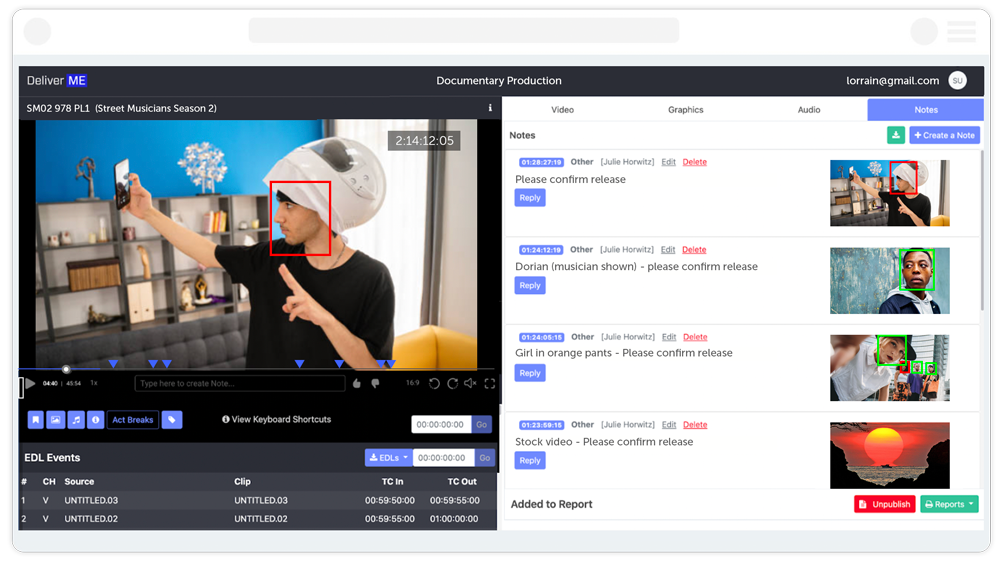 Don't let releases slip through the cracks.

Instead of wasting hours and days spending valuable employee resources attempting to identify missing release forms within a video, DeliverME's artificial intelligence identifies exactly who or what is missing. After uploading your video to DeliverME, our artificial intelligence bot analyzes every frame and compares it with every contract stored in your MEsuite account. DeliverME then indicates who is and who is not released, so you know who you need to blur or secure a release from. Save time, reduce human error, and ensure everyone is released properly.
Generate deliverable documents instantly.
Stop spending days building post-production deliverable documents manually. DeliverME allows you to build and export network and client specific documents with a click of a button. Containing all the data you need, such as timecode in and out, clip name and filename, DeliverME organizes the data and places it in each spreadsheet exactly where it needs to go. Whether you need to build a clearance log, archival footage tracker, music cue sheet, or more, DeliverME has you covered.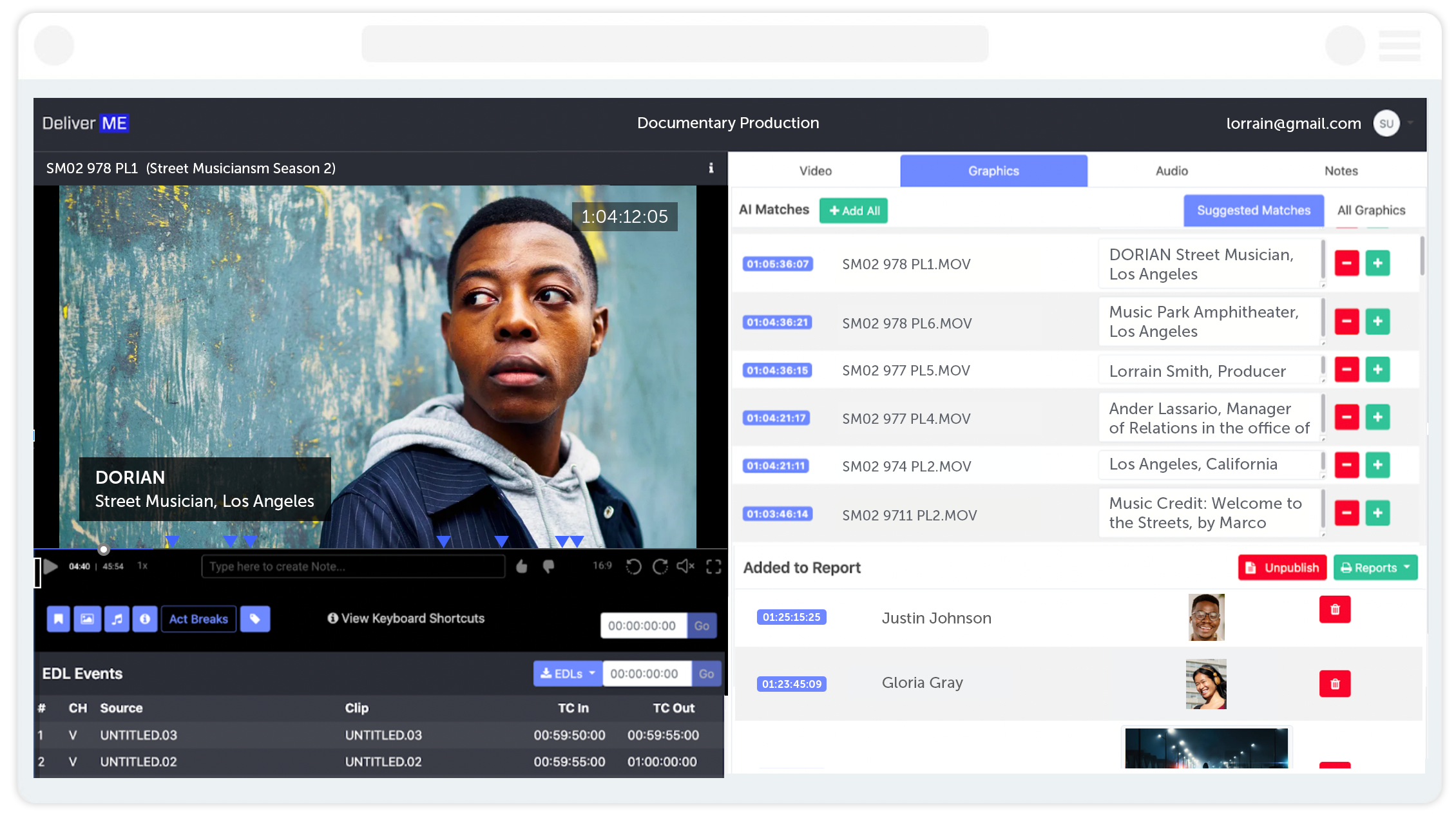 "Delivering the paperwork for a show, which has thousands of third party assets, used to take days of work. By utilizing DeliverME, the work is reduced from days to mere minutes."—-Joshua Kleefeld
Head of Post Production, Hot Snakes Media

How accurate is the AI Facial Recognition?
-The accuracy is based on a number of factors including things such as focus and exposure for the image and the video. Assuming the focus and exposure of the image and video is above recommended standards, the accuracy can be 95% or greater. Using ReleaseME properly leads to an extremely high accuracy rate, as the information it gathers feeds directly to DeliverME
What are the red boxes for?
-Red boxes the AI not finding a match on a face. The AI is referencing all of the photos that are taken and attached to release forms in ReleaseME. When the AI cannot find a match and a no match is verified – this let's your team know to take action (getting a release, cutting around the person, blurring their face, etc.)
How does this work in large groups of people at party scenes?
The AI works with crowds of people in party scenes. It is good to remember that the face must be present on the screen for more than 1 second and the AI needs to see a full face to make a match
How do I flag red boxes for my team?
DeliverME has a interactive workspace – giving the team the ability communicate, add notes, and easily facilitate screenshots (with timecode accuracy) of missing releases.
What if there is a mismatch?
DeliverME has the list of all of your releases on the right sidebar. Even if there is a mismatch – you are one button away from adding the correct releases to your document without having to file through a stack of PDF's and confusing pictures
What Network Deliverable formatted documents are already in the system?
-Amazon
-Bravo
-CNBC
-Discovery
-E!
-Nat Geo
-NBC
-Oxygen
-Peacock
-Roku
-SYFY
-TV One
-USA
-Viacom
What about music cue sheets, graphics and acquired media?
DeliverME has the ability to create graphics logs, music cue sheets, and third party asset trackers instantly. In just a few seconds, the system has the ability to create these logs by using the corresponding uploaded EDL.
How long does this take to process
To generate the information DeliverME takes between 1-3 hours.
How do we link this with ReleaseME?
ReleaseME and DeliverME are integrated and feed information into one another
What do I need and how do I upload to DeliverME?